Best Online Casino Payment Methods in New Zealand
The rise of e-wallets, online banking, and cryptocurrencies has led to unprecedented ease in depositing and withdrawing at NZ online casinos. You can now add and remove funds within moments while paying the least, not to mention that security has improved greatly. 

However, many casino payment methods can make it difficult to identify what's best for you. This review shortlists the best of these options, highlighting their strengths and limitations, and brings you up to speed on relevant criteria when making a choice. Let's go!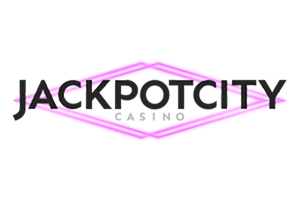 Features
A wide range of pokies
Helpful customer support team
Welcome bonuses and loyalty program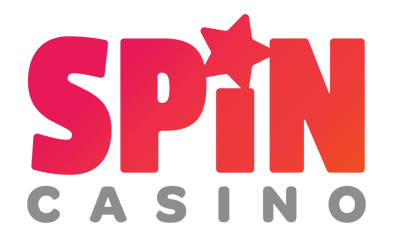 Features
live chat support 24/7
Rich collection of pokies
Dedicated Mobile software for Android and iOS users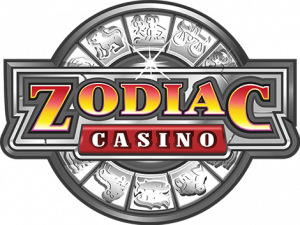 Bonus
80 chances to win a jackpot for $1
Features
Microgaming igaming platform
Minimum deposit casino
Progressive jackpots available
Choosing Among Deposit Options at Online Casinos
Selecting the ideal deposit channel at a casino depends on your gambling preferences. Some methods are relatively more secure but slower, while others are much faster but less flexible with limits. The differences abound. Therefore, we'll start with a brief rundown of each payment method type and their most popular representatives.
Credit and Debit Cards
Credit and Debit cards are the most famous payment options at NZ casinos. They are 100% secure if you play at legitimate sites and keep your credit card details safe. These cards are also reliable for pay, meaning you can make deposits whenever necessary.
Visa and MasterCard are the biggest names in this category, but we must not forget options like Maestro and American Express. The consensus is that a casino must offer at least one of these means. After all, credit/debit cards have served online gamers the longest. What's more?
Deposits via CCs are instant and often free. However, we cannot rule out that these transactions sometimes cost a little. This is because the casino has the liberty to fix its fees, and so does the credit card corporation.
Prepaid Cards
Many players now want to gamble where they can deposit using PaySafeCard, ecoVoucher, and other top prepaid card options. Why? They are secure and private. Simply buy a voucher and add cash to your casino account using the pin code. This leaves no chance for hackers to steal sensitive information.
In addition, prepaid cards can facilitate responsible gambling since you can only add the balance left in the voucher. You may buy the highest-valued cards, but you'd easily outspend them using credit/debit cards.
However, there's a catch: prepaid cards tend to have lower deposit limits and are only available from local shops. It can be difficult to refill your site credits immediately when they run out.
E-wallets
Thanks to their convenience and security, e-wallets are a widely used deposit method at online casinos in New Zealand. They enable players to store their funds in an online account, which can then be used to find their accounts. The best alternatives are:
PayPal is a well-known and trusted e-wallet that has been operating for over 20 years. It is easy to use and offers a high level of security.
Skrill: Skrill is another popular e-wallet option at New Zealand online casinos. It is easy to set up and use and offers fast and secure transactions.
Neteller: Neteller is a widely accepted e-wallet popular at New Zealand online casinos. It offers fast and secure transactions, as well as a variety of features and benefits for players.
EcoPayz: EcoPayz is a popular e-wallet at New Zealand online casinos that offers fast and secure transactions. It is easy to set up and use and offers a variety of features and benefits for players.
Bank Wire Transfer
Bank wire transfer involves transferring funds directly from a player's bank account to the online casino using internet banking. This method is preferred for its high level of security and the ability to transfer large amounts of money.
To deposit using a bank wire transfer at an internet banking casino NZ, players simply need to log into their online bank account and initiate the transfer. This process is usually quick and easy, and the funds will be available at the casino in minutes.
Some sites provide the Instant Bank Transfer option for clients who can't afford delays. This process usually takes less than a minute, so you can continue gaming immediately.
Cryptocurrencies
Cryptocurrencies offer an anonymous and secure option for players looking to deposit at a New Zealand online casino. These digital assets offer a fast, secure, and decentralized way to transfer funds, making them an appealing option for many players.
There are several major cryptocurrencies available for use at NZ online casinos. Here is a brief overview of each:
Bitcoin: Bitcoin is the most well-known and widely used cryptocurrency. It was created in 2009 and is based on a decentralized ledger technology called the blockchain.
Ethereum: These crypto coins were introduced in 2015. It is based on a decentralized computing platform and allows developers to build and deploy smart contracts and decentralized applications (DApps).
Litecoin: It is a cryptocurrency created in 2011 as a lighter version of Bitcoin. It is designed to be faster and more efficient than Bitcoin, with faster transaction times and lower fees.
Dogecoin: This cryptocurrency was created in 2013 as a joke. It is based on the popular "Doge" internet meme and was initially intended to be a fun, lighthearted alternative to more serious cryptocurrencies.
To deposit at an online casino using cryptocurrencies, simply set up a digital wallet and transfer the desired amount of cryptocurrency from your wallet to a link provided by the casino. It usually takes less than five minutes for the transaction to complete.
Mobile Payment Apps
Mobile pay apps allow gamers to deposit via their smartphone or other mobile devices, eliminating the need for credit cards or other traditional payment methods. Our most trusted selections are briefly described below:
Revolut: Revolut is a digital banking and payment app that allows users to make payments, transfer money, and manage their finances from their smartphones. It is available in New Zealand and offers a variety of features and benefits for users.
Apple Pay: Apple Pay is a mobile payment app developed by Apple. It allows users to make payments using their iPhone, iPad, or Apple Watch. To use Apple Pay, users simply need to add their credit or debit card to the app and then hold their device near a contactless terminal to make a payment.
Google Pay: Google Pay is a mobile payment app developed by Google. It allows users to make payments using their Android devices. To use Google Pay, users simply need to add their credit or debit card to the app and then hold their device near a contactless terminal to make a payment.
Other popular mobile payment apps for New Zealanders include Paypal and New Zealand's Paymark. These apps allow users to make payments from their smartphones with ease.
Online Casino Instant Withdrawal
The timeframes for making deposits and withdrawals at online casinos in New Zealand can vary depending on the payment method used. Some methods, such as e-wallets and mobile payment apps, offer faster transaction times than others, such as bank wire transfers or credit card payments.
One reason why timeframes can differ is that payment methods have different processing times. For example, an e-wallet payment may be processed and transferred within minutes, while a bank wire transfer could take several days.
Other factors that can affect the time include the casino's own internal processing times and any applicable fees or charges. Some casinos may have longer processing times for withdrawals, especially if the player requests a large amount of money.
Wrong registration details can also lead to delayed withdrawal processing. It's, therefore, mandatory to fill in only genuine data while registering, so verification and cashing out is a breeze.
What We Expect From Casino Payment Methods
As experts in the field of online gambling, we have certain expectations when it comes to the payment methods offered by New Zealand casinos. Here are some key considerations when evaluating the payment options at these sites:
Safety and Security
When it comes to making financial transactions online, safety and security are of the utmost importance. We expect New Zealand casinos to offer payment methods that are secure and protect players' personal and financial information.
Anonymity
Some players may prefer to maintain a certain level of anonymity when making payments at online casinos. We expect these sites to offer payment methods that allow players to do so, such as prepaid cards or cryptocurrency options.
Minimum to no Fees
Nobody likes paying fees, especially when it comes to online gambling. We expect New Zealand casinos to offer payment methods that either have no fees or have minimal fees, so players can maximize their winnings and minimize their costs.
Limits
Different players have different budget constraints when it comes to online gambling. We expect New Zealand casinos to offer payment methods with a range of limits so that players can choose the option that best fits their needs and budget.
Apparently, a good NZ casino must offer a combination of safety and security, anonymity, minimal to no fees, and a range of limits to suit different players' needs. By offering these features, such a site can ensure that its players have a positive and hassle-free experience when making deposits and withdrawals.
Recommended NZ Casino Sites
Not many players have the time to consider the factors above when searching for New Zealand casinos to patronize. Worry not if you're one. We have selected seven top casinos where you can find the best payment methods below:
| | | | |
| --- | --- | --- | --- |
| Casino | Welcome Bonus | Deposit Options | Features |
| JackpotCity | Up to NZ$1,600 | Visa, MasterCard, Skrill, MuchBetter, PaySafeCard, Skrill 1-Tap, | Loyalty Program, incredible jackpot pools, 1,000+ games |
| Spin Casino | Up to NZ$1,000 | Swift, MasterCard, Neteller, Neosurf, ecoPayz, Skrill, Visa | 550+ games, mobile app, amazing promos |
| 888Casino | Up to NZ$200 | Apple Pay, SoFort, Neteller, Trustly, instant bank transfer, PayPal, Visa | Daily Jackpots, Twilight Jackpots, 2000+ games |
| Ruby Fortune | Up to NZ$750 | MasterCard, Visa Electron, Interac, iDebit, Skrill, Neteller | High-Roller bonuses, affiliate program, Mega Moolah Jackpot |
| Royal Vegas | Up to NZ$1,200 | Visa, Skrill, PaySafeCard, Neteller, MasterCard, ecoPayz | Android casino app, 700+ Microgaming titles, Winners list |
| BetwayCasino | Up to NZ$1,000 | Maestro, SoFort, e-Check, Visa Electron, Neosurf, Euteller | Dedicated card room, 500+ games, eSports available |
| AllSlots | NZ$1,500 | Neosurf, Flexepin, Skrill 1-Tap, MuchBetter, Neteller, Visa | NZ$5 min deposit, 1000+ games, 24/7 VIP support |
Conclusion
Kiwis have a variety of payment methods to choose from when playing at online casinos. Options such as e-wallets, mobile payment apps, and bank wire transfers offer fast, secure, and convenient ways to make deposits and withdrawals.
For the best selection of payment options, players can look to casinos such as JackpotCity, Spin Casino, and 888 Casino, which offer a range of deposit options and special features to enhance the player experience. Ultimately, the best payment method for a player will depend on their individual needs and preferences, but with so many options available, players are sure to find a method that works for them.
FAQ
Do I Get a Special Welcome Bonus, Depending on the Deposit Method I Choose?
Some online casinos in New Zealand may offer a special welcome bonus depending on the deposit method chosen by the player. It is important for players to carefully review the terms and conditions of any bonus offer to understand any restrictions or requirements that may apply.
What Is the Safest Payment Method at NZ Online Casinos?
The safest payment method at NZ online casinos will vary depending on the security measures in place and the payment method used. Options such as e-wallets and mobile payment apps may offer additional security features.
Are There Any Payment Options That Would Allow the Same Day Withdrawal?
Some payment options may allow for same-day withdrawals at NZ online casinos, but this may not always be possible and may be subject to certain restrictions or requirements. Players should check with the casino to see the options for same-day withdrawals.
What Are the Advantages of e-Wallet Payments?
The advantages of e-wallet payments at NZ online casinos include fast transaction times, low fees, and the ability to transfer large amounts of money. E-wallets also offer a secure and convenient way to make payments, as they do not require players to enter their credit card information directly at the casino.
Why do Deposit Options Vary from One Casino to Another?
The deposit options available at an online casino in New Zealand depend on the casino's licensing and regulatory requirements, the available technology, and the preferences of the casino's target market. Players should review the available options at a specific casino to determine which ones are best suited to their needs.